February 14, 2023
2022 YEAR-END RECAP
As we move into a new calendar year, we reflect on how quickly another year has gone by. It's hard to believe that we are already over a month into 2023! As we look back on 2022, we are proud of the many ways our rural communities have grown and changed because of our cooperative's continued commitment to delivering reliable and affordable high-speed internet and telephone systems for homes and businesses.
You know by now the many ways fiber transforms daily life, with a world of possibilities at your fingertips for online learning; efficient working from home; convenient telemedicine; endless streaming, gaming, and entertainment options; and face-to-face real-time connections to family and friends.
I'm pleased to let you know that throughout 2022, we have made great progress in bringing Cookson Hills Connect phone systems and fiber internet services to our communities. We leveraged several federal and state funding opportunities to expand our service, and Cookson Hills Connect is now serving over 3,000 homes and businesses throughout our service territory in portions of Sequoyah, Pittsburg, and Haskell counties. All of this in just one year!
We are proud of all that we've accomplished in 2022:

Over 1,000 total miles of fiber line built
Over 3,000 customers connected
7 fiber huts installed that light the fiber for our communities
7 fiber subsidiary employees hired
Currently, the project is on track to open our final zones in Phase 1 during the first half of 2023. We have already completed all the zone openings from our Sallisaw, Muldrow, Akins, Nicut, and Liberty substations. We have also opened zones 1, 3, and 4 on the Vian substation, zone 4 on the Enterprise substation, and zone 1 on our Tenkiller substation.
In 2023 we will begin opening zones in Phase 2 of our project. Below are the remaining feeders/substations for Phase 1 and for the initial part of Phase 2. This schedule is an estimate and is only intended to provide an outline for the coming months based on the most current assessment of our project. This schedule and the order of construction are subject to change as the project continues.
Vian Substation: Fiber installations for feeder 2 will be available in the first quarter of 2023.
Stigler Substation: The make-ready construction phase is expected to be complete in the initial areas by the first quarter of 2023, and the first installations are expected to start later in the first quarter or early in the second quarter of 2023.
Tenkiller Substation: Phase 2 will include feeder 2 from our Tenkiller substation. Mainline fiber construction is expected to be completed in the first quarter of 2023 and installations will begin as early as the end of the first quarter of 2023.
Enterprise Substation: Mainline fiber construction is expected to be completed on feeders 1, 2, and 3 in the second quarter of 2023 with installations for those feeders projected to begin early in the third quarter of 2023.
Keota Substation: Mainline construction is expected to be completed late in the first quarter of 2023 and be completed sometime in the third quarter of 2023. Installations are projected to begin in the fourth quarter of 2023.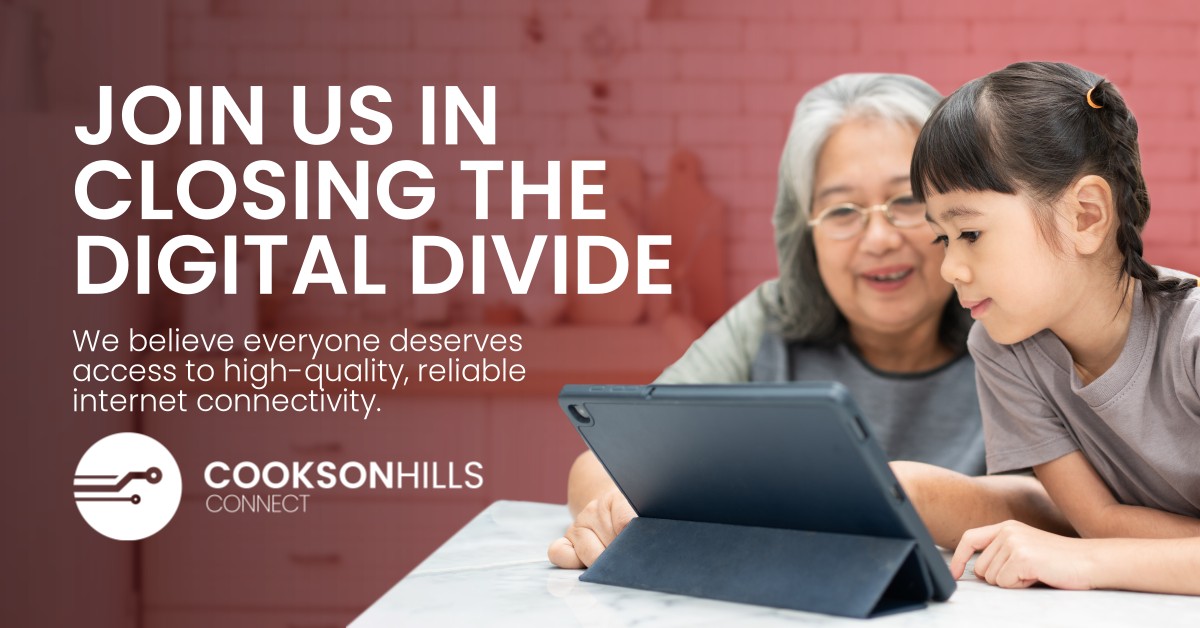 Our sole reason for offering telephone and high-speed internet services through Cookson Hills Connect is to meet the needs of members like you. We are working as quickly as possible to reach all our members with telephone and world-class fiber internet to provide faster, more reliable, and more affordable options to stay connected online.
Telephone services are available starting at $29.95 a month and fiber-fast internet packages start as low as $54.95 a month for speeds of up to 100 Mbps. We also offer a 250 Mbps option for $74.95 a month, and our fastest package with Gigabit speed is available for only $84.95 per month. Maybe the most exciting part is that our internet services all feature symmetrical uploading and downloading speeds – with no contracts, no data caps, and no throttling back on speed!
As you can see on our Cookson Hills Connect Facebook page, we are listing substations and feeders to reference where the fiber project work is taking place. Every Cookson Hills Electric Cooperative member can find which substation and feeder provide their electricity by looking at their electric bill. This will help you better determine when service becomes available at your specific location. We will be sending an email and a postcard to each member with a notification when fiber installation to your home is available. These notifications will have instructions on how to schedule your installation service, so please be watching for these communications.
Feel free to reach out to us at any time with questions or concerns:
You can visit our website at www.cooksonhillsconnect.com or give us a call at 1-800-328-2368, Monday through Friday from 8 a.m. to 5:00 p.m.
Cookson Hills Electric Cooperative and Cookson Hills Connect are committed to the Oklahoma communities we serve. We appreciate everyone's patience as we continue our broadband journey and look forward to connecting thousands more customers in 2023 – we can't wait to hit the 5,000 subscribers milestone! Thank you as always for your support.
Best wishes!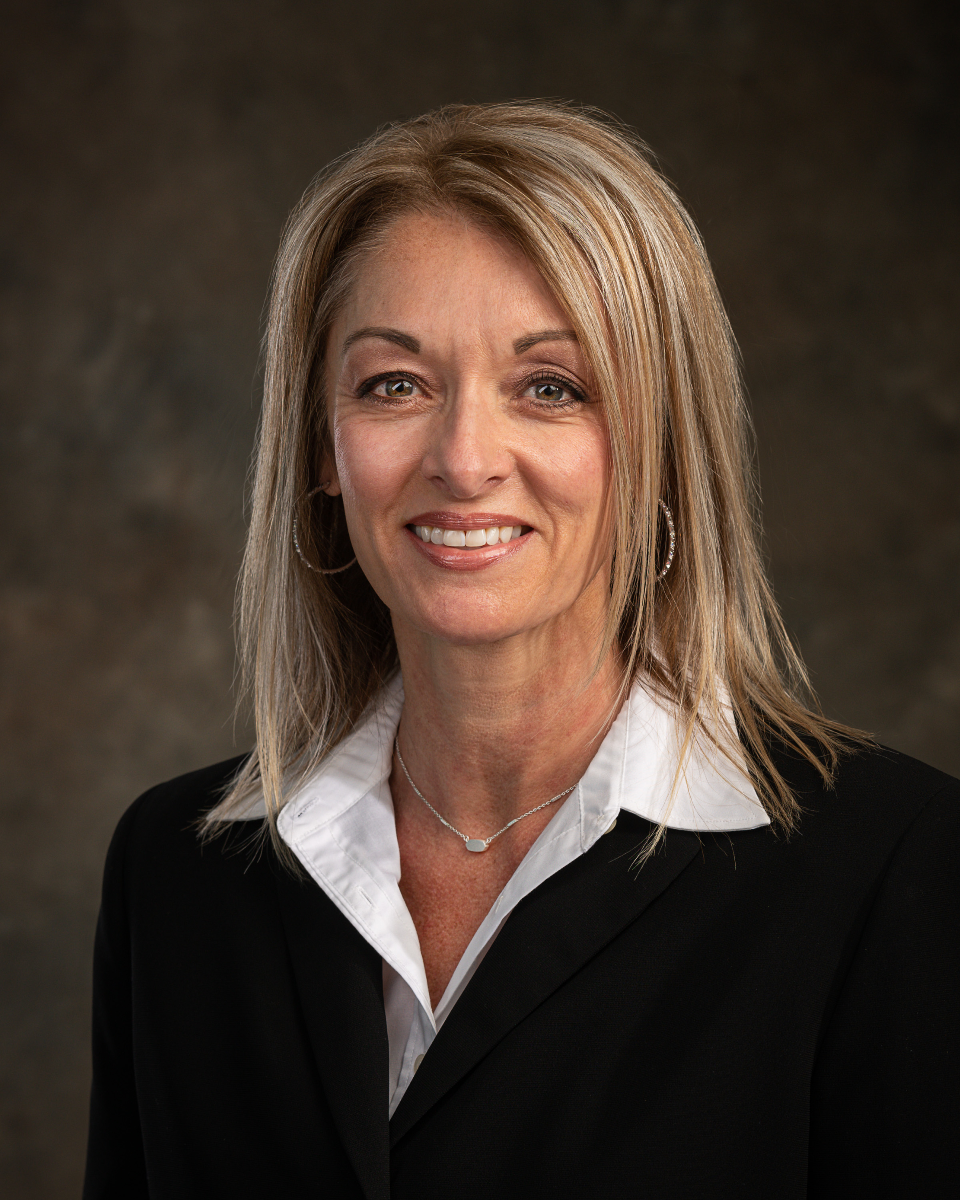 Juli Orme
General Manager/CEO
Cookson Hills Electric Cooperative and Cookson Hills Connect
CATEGORIES
ARCHIVES
Copyright © 2023 Cookson Hills Electric Cooperative, Inc. All rights reserved.