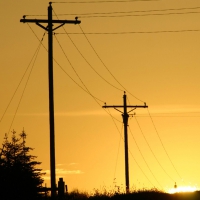 March 20, 2020
As concerns continue to grow about the COVID-19 crisis, Cookson Hills would like to update you on additional measures we are taking to help ensure the safety of our members, the community, and our employees. We continue to follow recommendations from the Centers for Disease Control and Prevention (CDC), as well as federal, state and local authorities in our efforts to help eliminate the potential spread of the COVID-19 virus.
NEW MEASURES: EFFECTIVE MONDAY, MARCH 23, 2020
Our lobbies at both Stigler and Sallisaw offices will be CLOSED temporarily in an effort to support community health.
Drive-thru services remain available during normal business hours.
Click "Keep Reading" to continue reading.